It was in 2017 when Marc Millet and Nil Oleaga meet in a Sports Business Management Master at Barcelona University. And with Marc's Master's Final Project everything started again.
Marc has a degree in Law from the University of Barcelona, ​​and Nil in Sciences of Physical Activity and Sports from the same college.
When they both decided to bet on the development of an airbag system integrated into a helmet, they needed to add a tech profile and Lucas Llobet joined the team, Industrial Engineer in Product Development from the Polytechnic University of Catalonia.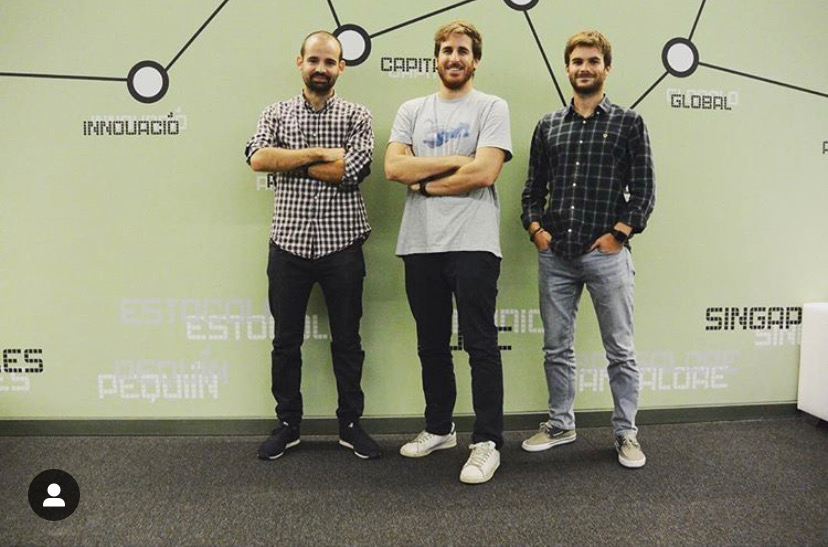 Since 2017 EVIX has been in many startup programs such as the Barcelona Activa Pre-acceleration or the EXPLORER powered by Banco Santander, which allowed them to present the project in Silicon Valley. Furthermore, the project has also been awarded several prizes, such as the Mataró "Creatic Awards", the University of Barcelona Entrepreneurship Award or the McFit Awards, among others.
In addition, some institutions have shown interested in this young startup focused on security, technology and the Internet of Things, such as the Guttmann Institute or HEBO.
All this path has been possible thanks to the Reimagine Textile program, powere by Tecnocampus Mataró, to whom we are very grateful.
Now EVIX is taking its first steps towards the mobility security revolution and is looking for investment to get the definitive functional prototype.
If you wish to invest in sports, technology and security, join the EVIX team!